Summary: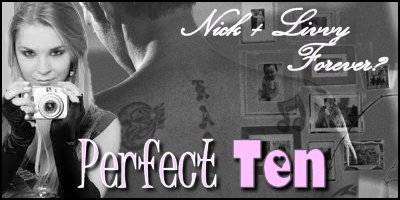 Liv Carter has never been happier. With one sexy hubby, three great kids, and her tenth wedding anniversary coming up, she can't imagine life being more perfect...until Nick announces a new solo tour. Complete with a new, eager,
beautiful
intern: twenty-eight year old Zoe Davis. The minute Liv meets the young blonde, it's hate at first sight. Zoe makes Liv know she's
well
aware of how Nick and Liv fell in love and Zoe's determined for history to repeat itself.
Can Liv trust Nick when he's faced with such temptation? Will jealousy and mistrust threaten to break them apart? And more importantly, will their tenth year of marriage be their
last
?
Rated:
NC-17
Categories:
Fanfiction
>
Backstreet Boys
Characters:
Brian
,
Nick
Genres:
Action
,
Dramedy
,
Humor
,
Romance
Warnings:
Graphic Sexual Content
,
Violence
Challenges:
Series:
The Coaster Series
Chapters:
40
Completed:
Yes
Word count:
48444
Read:
34133
Published:
07/07/11
Updated:
10/15/12