Summary: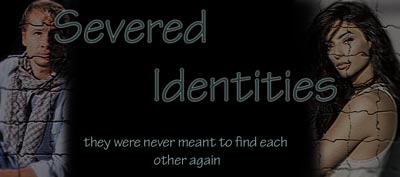 They tried to keep them apart, but a chance encounter and one single touch brings back a lifetime of memories they were meant to forget.
Rated:
PG-13
Categories:
Fanfiction
>
Backstreet Boys
Characters:
Brian
,
Group
Genres:
Action
,
Science Fiction
,
Suspense
Warnings:
None
Challenges:
Series:
None
Chapters:
44
Completed:
Yes
Word count:
76107
Read:
12882
Published:
12/22/11
Updated:
06/11/13
1. Prologue by Purpura Lipstick [Reviews - 7] (562 words)

Thought I would post and get a general idea. This is the beginning of the story that my muse has been playing around with for a few months. Let me know what you think.
2. Chapter 1 by Purpura Lipstick [Reviews - 2] (1232 words)

3. Chapter 2 by Purpura Lipstick [Reviews - 3] (1447 words)

Please, pleae tell me if this reads funny because I jump from Brian's POV to Izzy's within the same chapter. If it reads awkward I will try to fix it...
4. Chapter 3 by Purpura Lipstick [Reviews - 3] (1649 words)

5. Chapter 4 by Purpura Lipstick [Reviews - 3] (1949 words)

6. Chapter 5 by Purpura Lipstick [Reviews - 2] (1154 words)

7. Chapter 6 by Purpura Lipstick [Reviews - 2] (1499 words)

8. Chapter 7 by Purpura Lipstick [Reviews - 2] (1818 words)

9. Chapter 8 by Purpura Lipstick [Reviews - 2] (1246 words)

10. Chapter 9 by Purpura Lipstick [Reviews - 2] (1311 words)

11. Chapter 10 by Purpura Lipstick [Reviews - 2] (1314 words)

12. Chapter 11 by Purpura Lipstick [Reviews - 2] (1631 words)

13. Chapter 12 by Purpura Lipstick [Reviews - 2] (1468 words)

14. Chapter 13 by Purpura Lipstick [Reviews - 3] (1660 words)

15. Chapter 14 by Purpura Lipstick [Reviews - 3] (1806 words)

16. Chapter 15 by Purpura Lipstick [Reviews - 3] (1715 words)

17. Chapter 16 by Purpura Lipstick [Reviews - 3] (1860 words)

18. Chapter 17 by Purpura Lipstick [Reviews - 3] (2605 words)

19. Chapter 18 by Purpura Lipstick [Reviews - 2] (1517 words)

20. Chapter 19 by Purpura Lipstick [Reviews - 2] (2318 words)

21. Chapter 20 by Purpura Lipstick [Reviews - 2] (1756 words)

22. Chapter 21 by Purpura Lipstick [Reviews - 2] (1844 words)

23. Chapter 22 by Purpura Lipstick [Reviews - 3] (1975 words)

24. Chapter 23 by Purpura Lipstick [Reviews - 2] (1699 words)

25. Chapter 24 by Purpura Lipstick [Reviews - 3] (1898 words)

26. Chapter 25 by Purpura Lipstick [Reviews - 2] (2351 words)

27. Chapter 26 by Purpura Lipstick [Reviews - 2] (2081 words)

28. Chapter 27 by Purpura Lipstick [Reviews - 2] (2641 words)

29. Chapter 28 by Purpura Lipstick [Reviews - 2] (2047 words)

30. Chapter 29 by Purpura Lipstick [Reviews - 2] (1822 words)

31. Chapter 30 by Purpura Lipstick [Reviews - 1] (2184 words)

32. Chapter 31 by Purpura Lipstick [Reviews - 2] (1424 words)

33. Chapter 32 by Purpura Lipstick [Reviews - 2] (1226 words)

34. Chapter 33 by Purpura Lipstick [Reviews - 2] (2085 words)

35. Chapter 34 by Purpura Lipstick [Reviews - 3] (1872 words)

36. Chapter 35 by Purpura Lipstick [Reviews - 2] (1821 words)

37. Chapter 36 by Purpura Lipstick [Reviews - 2] (1369 words)

38. Chapter 37 by Purpura Lipstick [Reviews - 2] (1715 words)

39. Chapter 38 by Purpura Lipstick [Reviews - 2] (1780 words)

40. Chapter 39 by Purpura Lipstick [Reviews - 0] (1558 words)

41. Chapter 40 by Purpura Lipstick [Reviews - 1] (1568 words)

42. Chapter 41 by Purpura Lipstick [Reviews - 1] (2104 words)

43. Chapter 42 by Purpura Lipstick [Reviews - 1] (1585 words)

44. Chapter 43 by Purpura Lipstick [Reviews - 1] (1941 words)