Summary:
What happens when the final curtain is brought down and all you knew has come to a halt? Where does life lead you after that?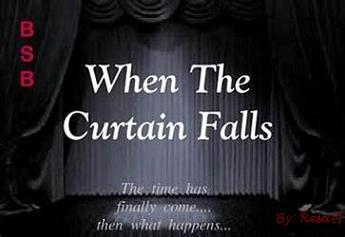 Rated:
PG-13
Categories:
Fanfiction
>
Backstreet Boys
Characters:
AJ
,
Brian
,
Group
,
Howie
,
Kevin
,
Nick
Genres:
Drama
,
Romance
Warnings:
None
Challenges:
Series:
None
Chapters:
4
Completed:
No
Word count:
3342
Read:
751
Published:
12/12/14
Updated:
09/11/15
1. Chapter 1 by ResaD [Reviews - 2] (226 words)
This came to me on the spot...so let's see what the journey is...
2. Chapter 2 by ResaD [Reviews - 1] (1050 words)
This story has really written it self, so bear with me as we go down this journey. Some parts of it are real..others might be little...far reached. But it's still amazing how fast it's come about. So I really hope you enjoy it, cause it's been a blast writing it!
3. Chapter 3 by ResaD [Reviews - 1] (1162 words)
Once again, this is all my mind..and personally, this story is just writing itself, so if I can get my butt to updating more, you should have lots of chapters...if you're into it. Thank you all for reading. :)
4. Chapter 4 by ResaD [Reviews - 3] (904 words)
I have been so bad and posting on here...writing is done, just not updating. I know..slacker. anyways...upward to the next chapter. Hopefully, you all are still enjoying it. :)


Side note, I made a mistake with the last update, but this is corrected now!