Summary: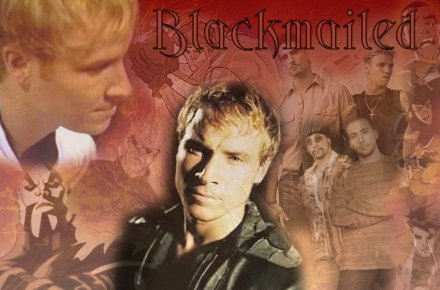 They haven't been able to get a hold of him for a month.
And it's not until Kevin confronts Leighanne that they learn the truth.

Can they stop the danger before it's too late?


A story of blackmail, broken trust and losing sight of who you are. My first Backstreet Project story. *Thanks to Stephanie for making the banner*
Rated:
PG
Categories:
Fanfiction
>
Backstreet Boys
Characters:
Brian
,
Group
Genres:
Action
,
Science Fiction
Warnings:
Violence
Challenges:
Series:
Love and Penitence
Chapters:
7
Completed:
Yes
Word count:
22635
Read:
2737
Published:
08/26/03
Updated:
09/30/03
1. Chapter 1 by Maggie [Reviews - 1] (2291 words)

I've edited the story a bit and combine the chapters so that it has seven long chapters instead of 14. Hope you enjoy and won't complain too much. :) *newer edit* Whoops! Didn't realize it wasn't completely edited.
2. Chapter 2 by Maggie [Reviews - 3] (2524 words)

2/15/2011 - Here's the newer version of Chapter 2
3. Chapter 3 by Maggie [Reviews - 0] (3676 words)

4. Chapter 4 by Maggie [Reviews - 0] (3575 words)

5. Chapter 5 by Maggie [Reviews - 0] (2880 words)

6. Chapter 6 by Maggie [Reviews - 1] (4164 words)

7. Chapter 7 by Maggie [Reviews - 1] (3525 words)