Summary: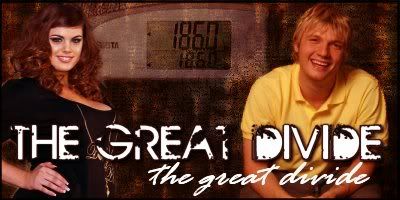 Two hundred twenty four pounds. That's how much Nick Carter weighed in 2006 after finishing
House of Carters
. He was depressed. His life was a mess. He wanted to turn it around.
One hundred eighty six pounds. That's how much Shay Gerard weighed in 2006 while living in a house with her beautiful actress mother and sister. She was fed up. She just wanted to be herself. She just wanted to get
out
.
When Shay and Nick meet on a reality weight loss show, sparks fly. But it takes only one night to tear them apart.
They thought they would never see each other again. Four years later, they were proven wrong.
Rated:
R
Categories:
Fanfiction
>
Backstreet Boys
Characters:
Kevin
,
Nick
Genres:
Drama
,
Dramedy
,
Humor
,
Romance
Warnings:
Sexual Content
Challenges:
Series:
None
Chapters:
60
Completed:
Yes
Word count:
72546
Read:
124311
Published:
10/24/10
Updated:
01/30/11