Summary: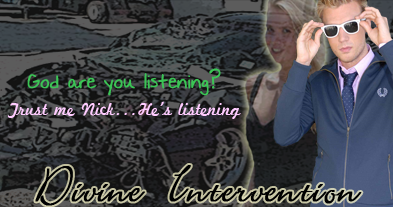 So you think Lauren's the only reason Nick finally got his act together? She's
part
of it sure, but not everything. Let me tell you the real story of how it went down. Who am I?
Let's just say…I'm a friend of his.
THIS STORY HAS BEEN DISCONTINUED. Please check out the reworked plot in "Show Me A Reason". I apologize to anyone who were following this fic and hope you might enjoy what I feel is the better and more cohesive story.
Rated:
PG-13
Categories:
Fanfiction
>
Backstreet Boys
Characters:
Group
,
Nick
Genres:
Dramedy
,
Supernatural
Warnings:
None
Challenges:
Series:
None
Chapters:
8
Completed:
Yes
Word count:
14463
Read:
10456
Published:
07/26/11
Updated:
09/30/13