Summary: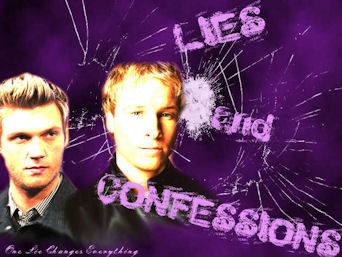 'One lie changes everything...'
Deanna has lost the one man she truely loved and now she's found herself in a tight spot.
She's married to his best friend who she does not love and they have a newborn son.
But what happens when her love comes back into her life and turns her world as she knows it upside down?

(Warning: Story contains coarse language, just be advised)

Thanks to Krissie for this AWESOME banner!
Rated:
R
Categories:
Fanfiction
>
Backstreet Boys
Characters:
Brian
,
Nick
Genres:
Drama
Warnings:
None
Challenges:
Series:
None
Chapters:
16
Completed:
No
Word count:
21648
Read:
4875
Published:
12/06/08
Updated:
10/11/09